Technology Summer Camps
2019 Summer Camps are Enrolling Now!
Cleverlike is dedicated to creating rich technology experiences and education for your young engineer. Our new summer camp programs are designed to give curious minds exposure, guidance and experience on multiple types of technology.
---
A Week of Geek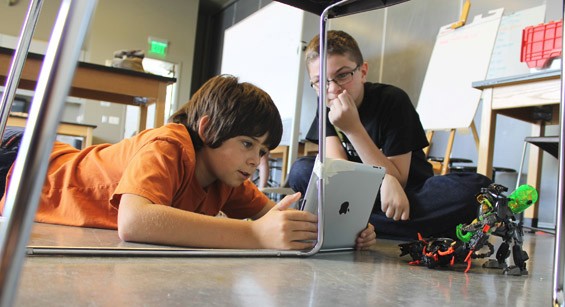 This camp is designed to give students exposure to several different types of technology. Each day we focus on a different technology to help your student discover their areas of interest.
Learn Computer Programming in Minecraft
Design and print your own name tag on our 3D printer
Build, program and battle LEGO Mindstorm Sumo Robots
Make a stop-motion animation video
Assemble and solder your very own electronic project to keep
Expert teaching by professional teacher/engineer
Get a Summer Camp T-Shirt
This camp is loaded with fun and creative technology opportunities.
Cost: $795/week
Monday-Friday (5 days)
Camp: 9am - 5pm
Recommended for ages 9-14.
July 22-26, 2019 at PACE Center (Parker, CO)


About the Teachers
We are committed to offering a highly engaging learning environment for our students. Our instructors have both industry experience and education experience.
Brian Dickman
Brian is the founder of Deep Space. After nearly 20 years of software startups and executive positions, Brian started Deep Space to create the perfect learning environment for kids that love technology.
Derek Stasiak
Derek teaches programming, gaming and robotics at Legend High School in Parker, CO. After years as a professional developer, he was looking to create a greater impact by sharing his knowledge and experience with students. His technical experience and outgoing good nature makes him a valuable asset to the team.
Paige Dickman - Assistant
Paige has been working with Deep Space since the beginning. She is a Junior in high school and aspires to be a teacher. She was voted Legend High School's Sophomore of the Year and she recently won the Technology Student Association (TSA) State Competition for the Future Technology Teacher event. She is a valuable assistant to the teachers and a role model for the students.