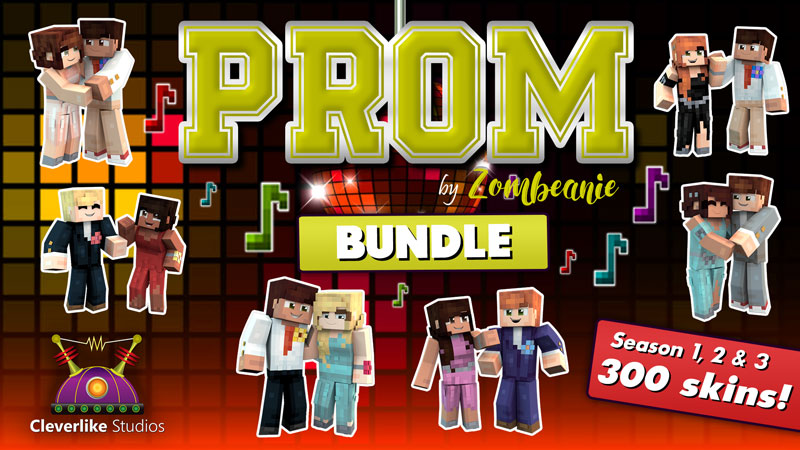 This pack was supposed to be release in November, but due to some last minute issues, the pack was repackaged and shipped in December. We originally had a single pack of 300 skins, featuring 240 girls and 60 boys. The girls have different hair styles, dress colors, dress styles and skin/eye color variations. The boys also come with a variety of colors and a casual shirt/tie look as well as a sport coat look.
To make the packs more manageable in Minecraft, they were split into 3 packs of 100 skins. We labeled them Season 1, 2 and 3. In hindsight, this was not a great idea, because people think "Season" 3 is the latest and greatest even though they were all released at the same time.
If you're looking for a nice skin pack for a huge number of "dress-up" options, you have to get PROM by Cleverlike Studios. These skins are made by our resident skin artist and educator, Zombeanie.
View PROM on the Marketplace:
For a limited time, you can get all 3 skin packs in a single BUNDLE for a discounted price!