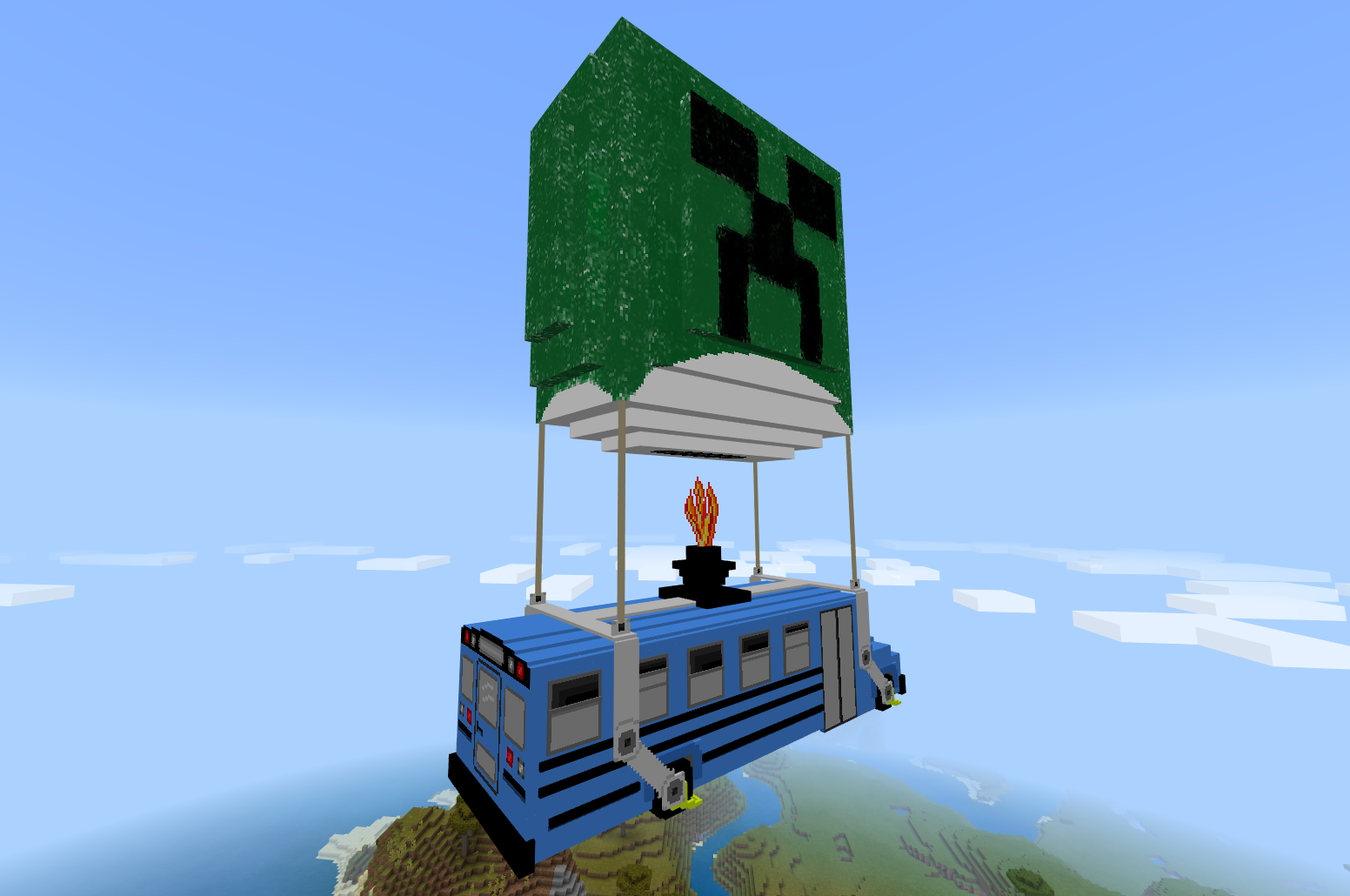 Want a working Fortnite Battle Bus in Minecraft?
NEW VERSION 2 Update: Now works with Pocket Edition for "Mounting' the bus.
Download the .mctemplate (Example World) file to have access to my Battle Bus add-on. DOWNLOAD .MCTEMPLATE FILE (or Download the Add-on separately: Behavior Pack, Resource Pack)
Make sure to give credit and share your work with me. I look forward to seeing it?
Want to learn how to create add-ons yourself? Sign-up for Cleverlike online training to become a pro at Minecraft content creation!
The Tilted Towers map in the sample world was created by SeanBits. Make sure to give him credit if you use any of his work. Subscribe to his YouTube Channel. Follow him on Twitter.